I've had a few questions about the process of adding a QR code to a photo book so today I'm sharing a quick how-to.  Whether you'd like to add a link to an audio clip or movie file to your book, the steps are similar and quite easy.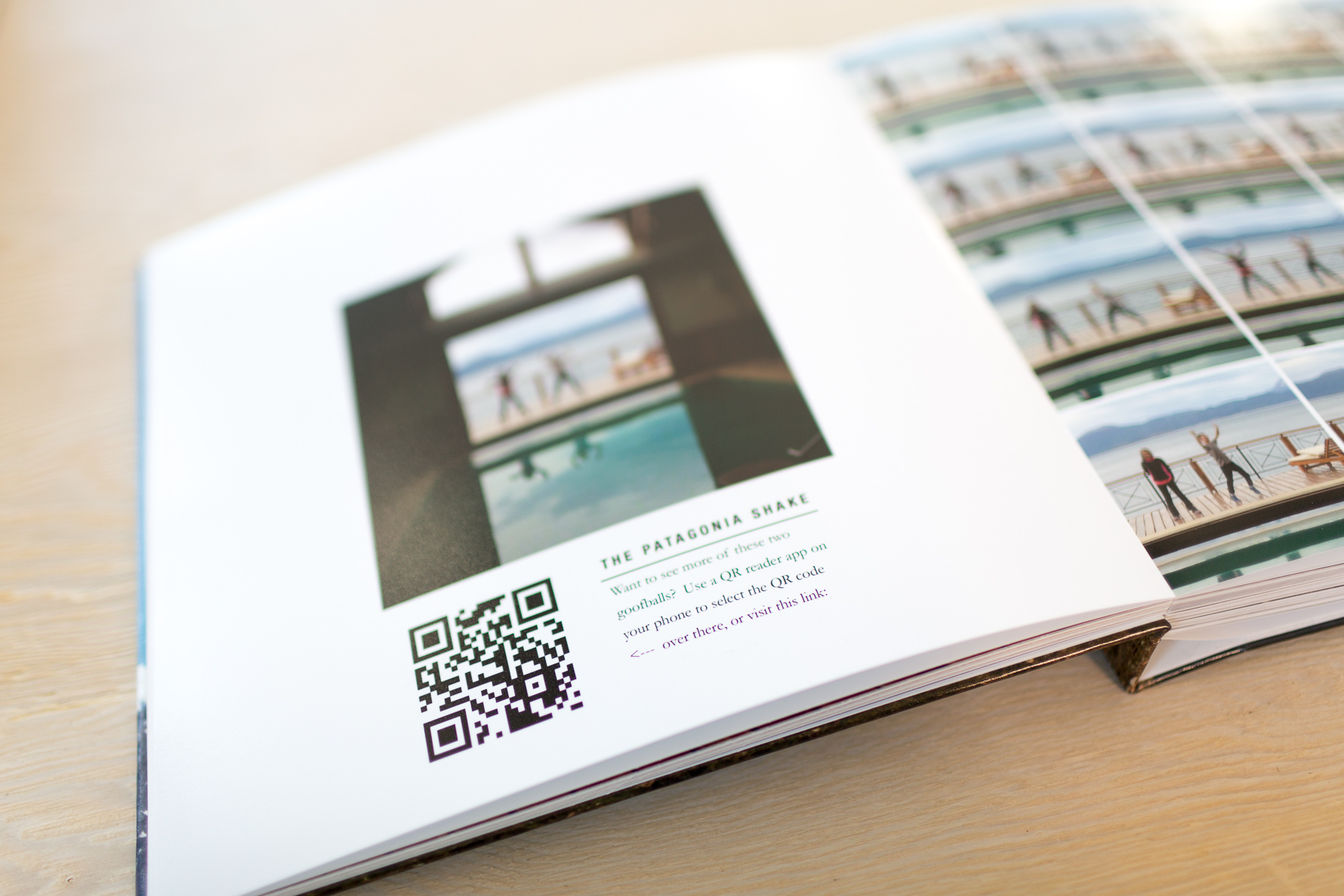 Adding Video
Upload video file to an online site, such as Dropbox or Vimeo (my preference so I don't have to store the file).
Copy URL link to this file
Paste link into a QR code generation site, I use QR Stuff
Click the "Download QR Code" button
Once your code is downloaded, think of it like any other jpeg file that you add to your photo book.  I am careful to keep the file size consistent with the downloaded file (i.e. 200×200).
Adding Audio
Record audio on phone using Recorder app
Rename the Memo so it is easy to find
Email recording to yourself
Follow steps 1 – 5  for adding video above
Adding audio or video to your photo book is a great way to bring the words and images of a story to life!