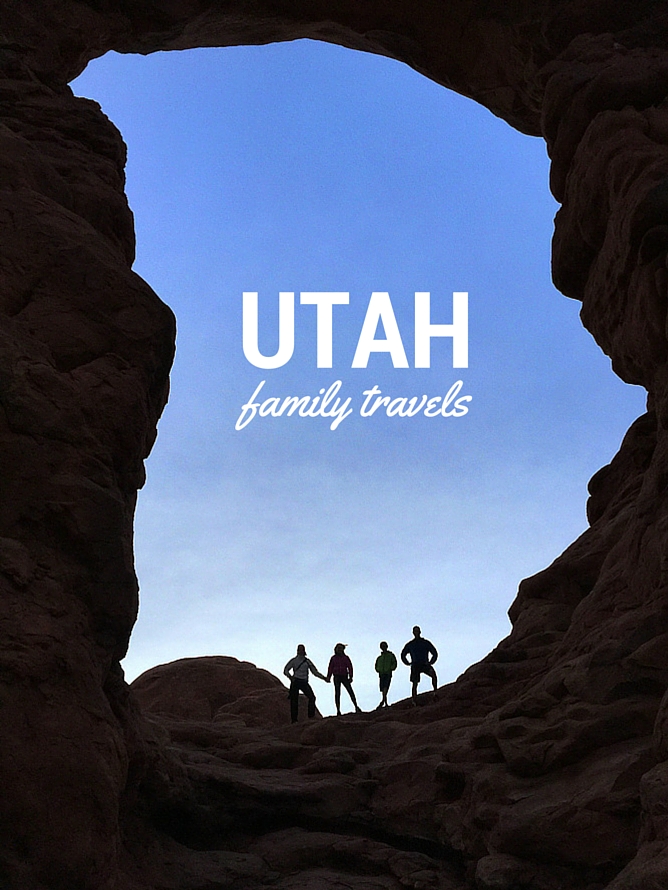 Every year we escape on a family vacation during our school Fall Break.  I have come to think of this as the Secret Season – a magical combination of quiet and uncrowded destinations with perfectly unpredictable fall weather and colors.  Previous trips have taken us to Disneyland, Yosemite and Patagonia.  This year we headed to Utah to explore 3 of the 5 stunning national parks located in this beautiful state.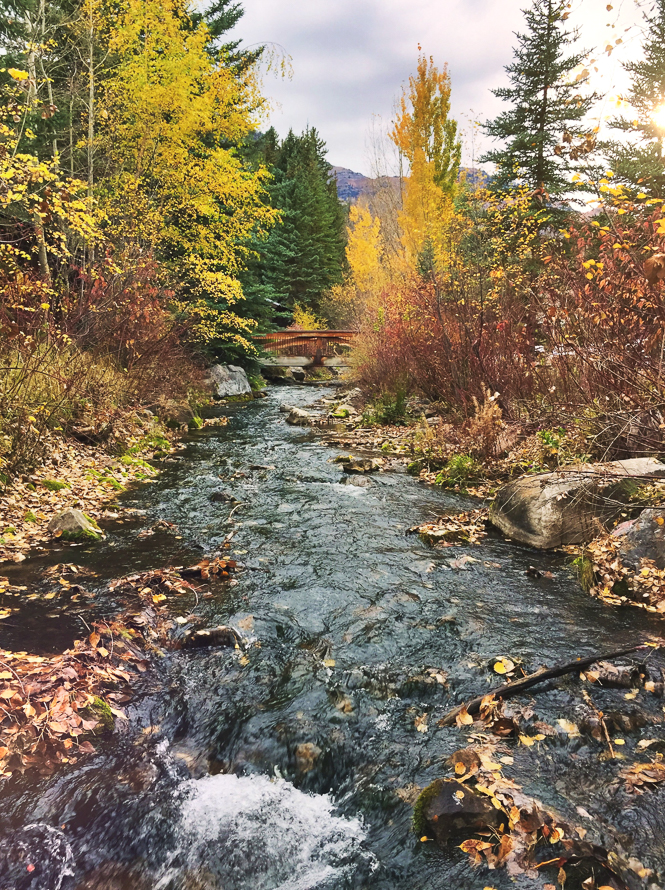 Our first stop was at the Utah Olympic Park outside of Salt Lake City where we were treated to an afternoon with Olympic ski jumper Lindsay Van.  If you ever want an inspiring story to encourage your kids to follow their dreams, check out Ready to Fly, a documentary chronicling the story of Lindsay and her team's fight to get the women's ski jumping team admitted into the Olympic games.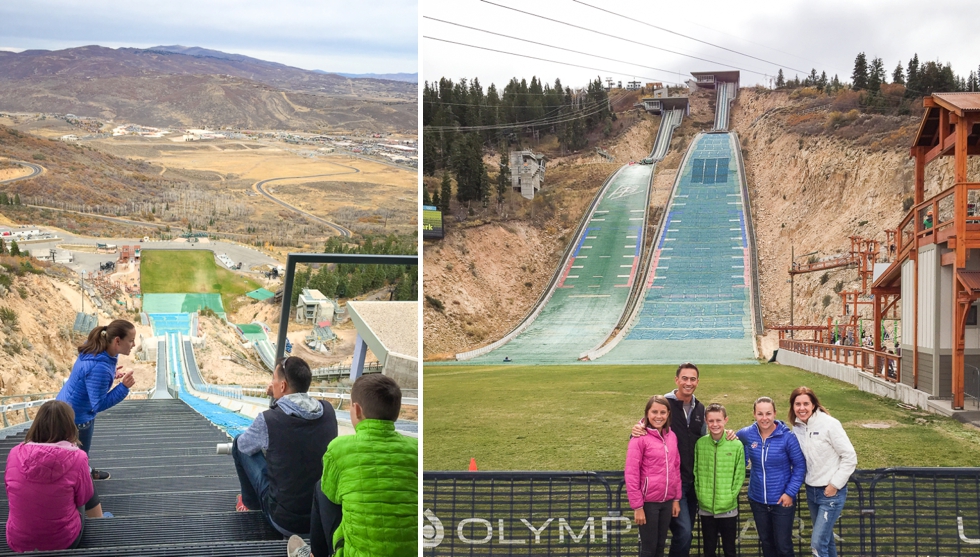 That evening we nestled into Robert Redford's rustic and cozy
Sundance Resort
.  On our hike to Stewart Falls the following morning we did not see a single soul and had the waterfall all to our ourselves…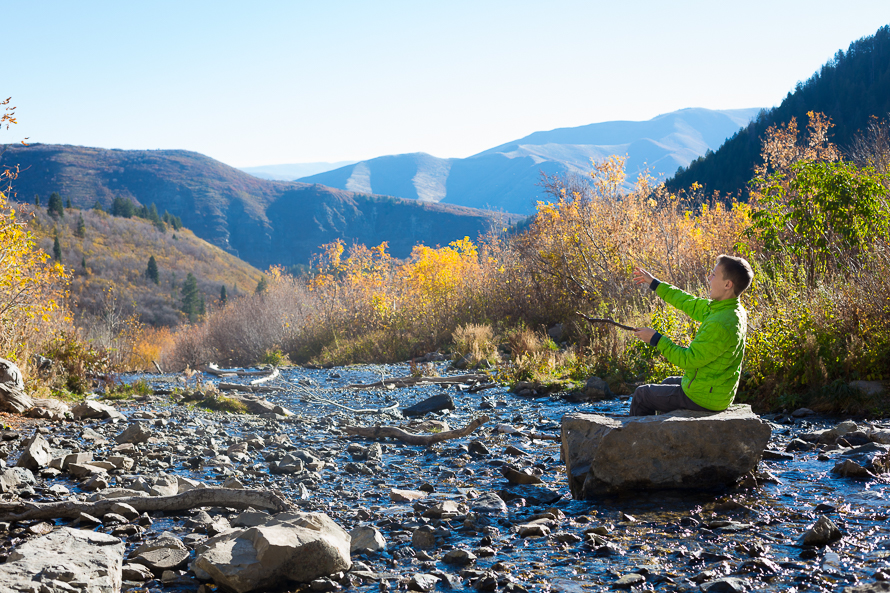 I love a good general store and Sundance did not disappoint…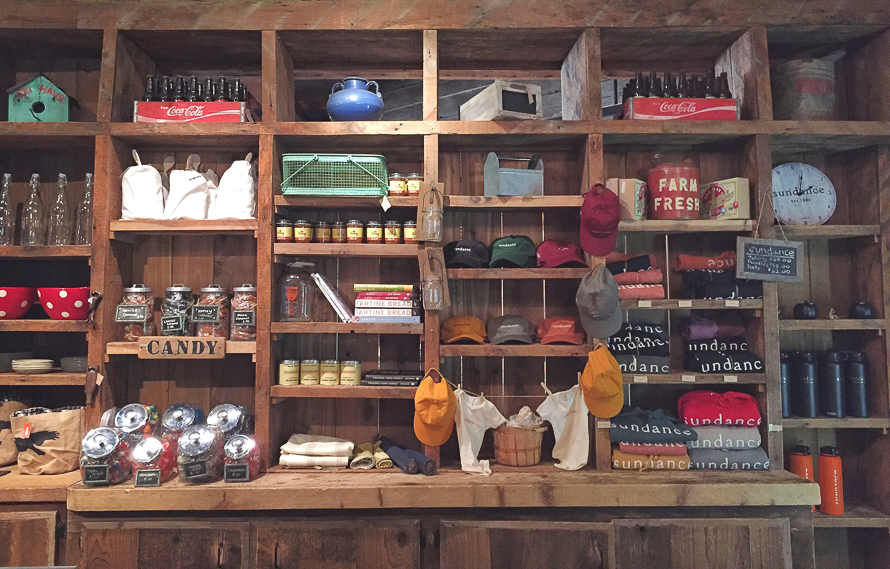 And then we were off to our main destination, Moab!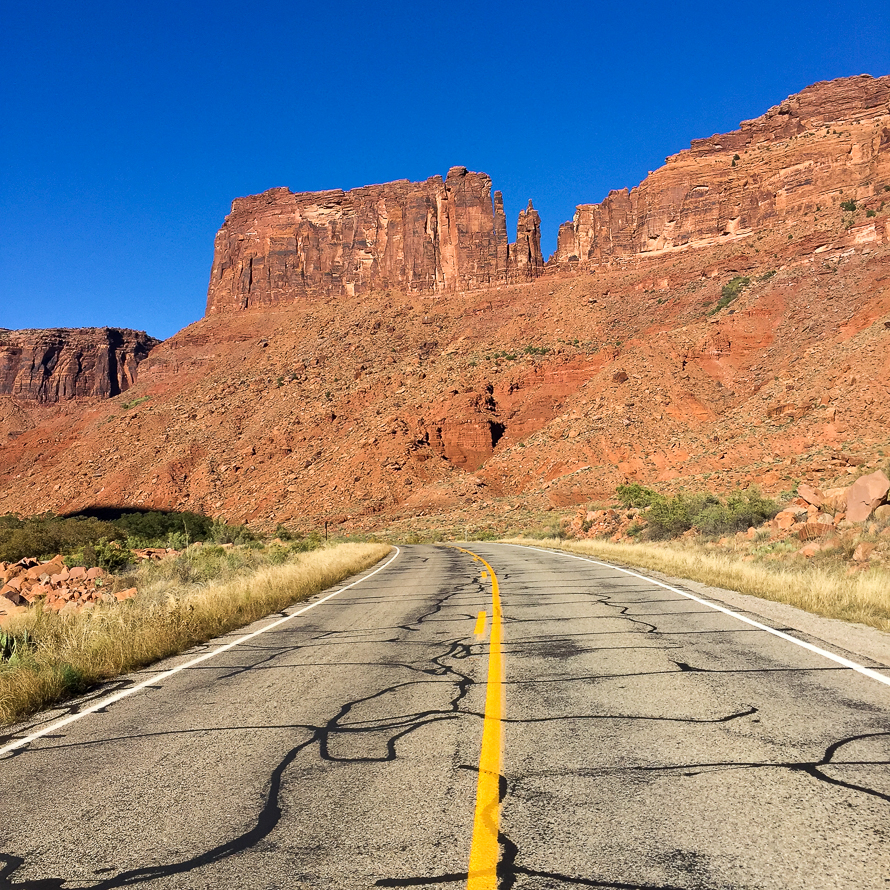 The beautiful Red Cliffs Lodge was our home base for the next 4 nights and from there we took advantage of all of the incredible adventures Moab has to offer.  We hiked, biked, went off-roading and hiked some more!  The Devil's Garden hike in Arches National Park, mountain biking in Dead Horse Point State Park and the Hell's Revenge Hummer tour were highlights for the whole family.

Our final stop was in Torrey, home to Capitol Reef National Park and some cottonwoods still hanging on for us…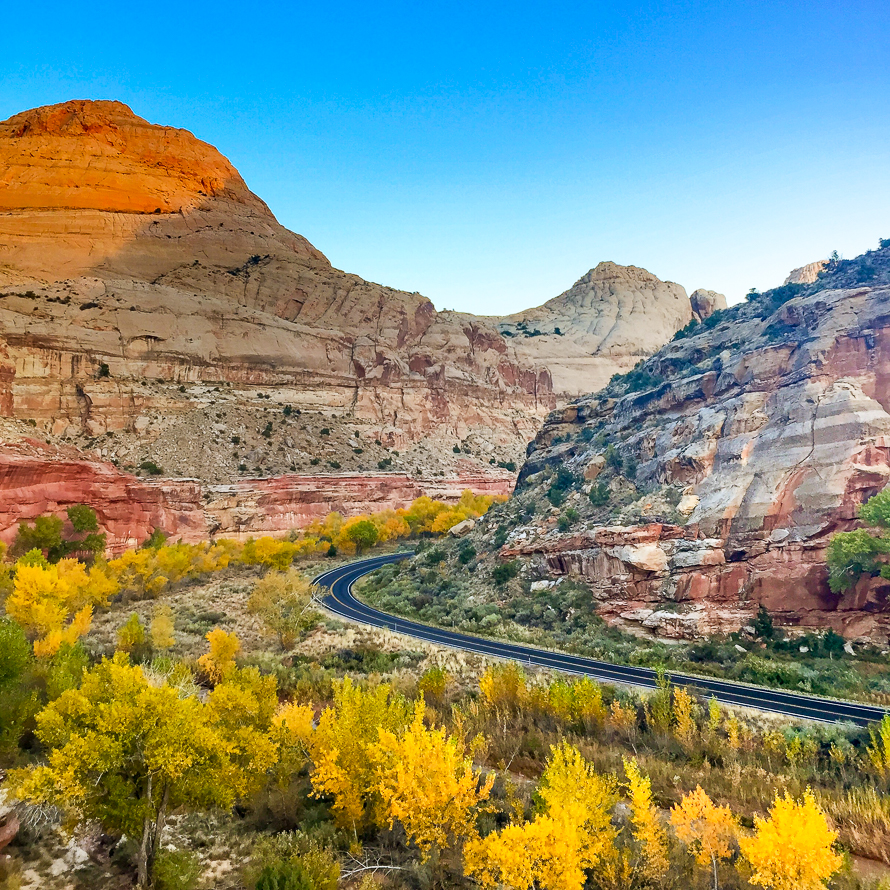 There was more amazing hiking, ATV-ing, and kids creating animal shadows to be had here…

Our home for the night was the charming 15-room Lodge at River Ranch and would you believe we had the entire place to ourselves?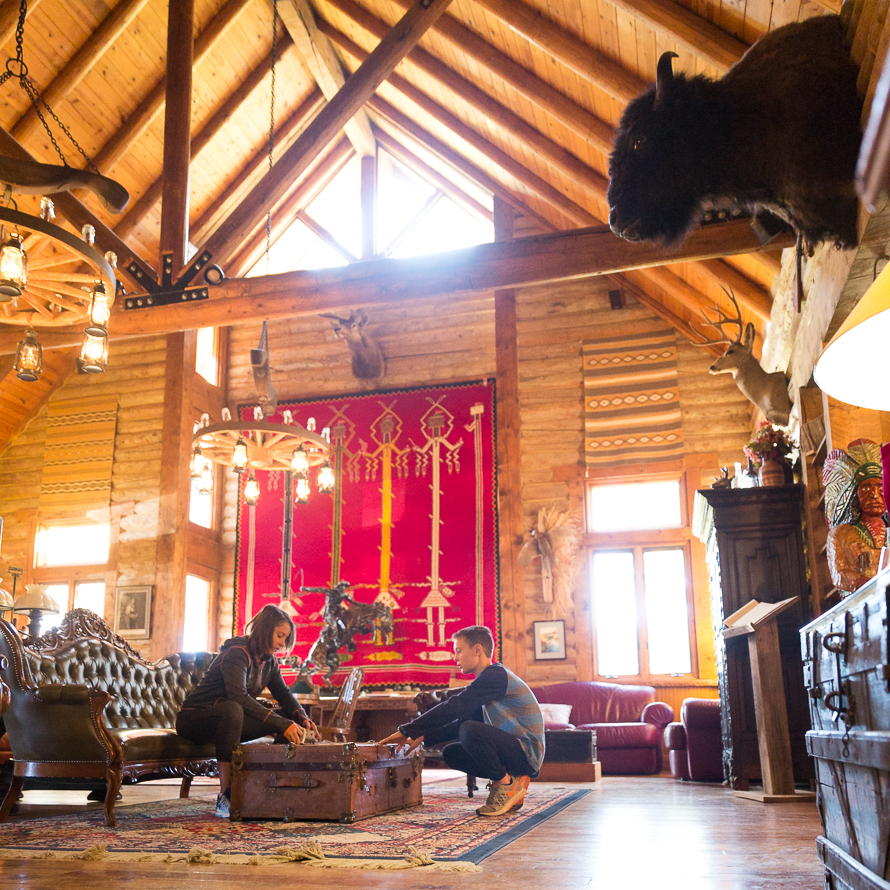 Playing Clue by the roaring fire with the house cat, Bobby, snuggled on my lap is a memory I will not soon forget (and it was Mrs. White, with the revolver, in the kitchen).  We tried to enjoy every nook and cranny of the lodge before heading home for some trick-or treating.  It seemed fitting that my final shot of the trip was my daughter absorbed in a travel magazine reminding us to Play Now – I couldn't agree more.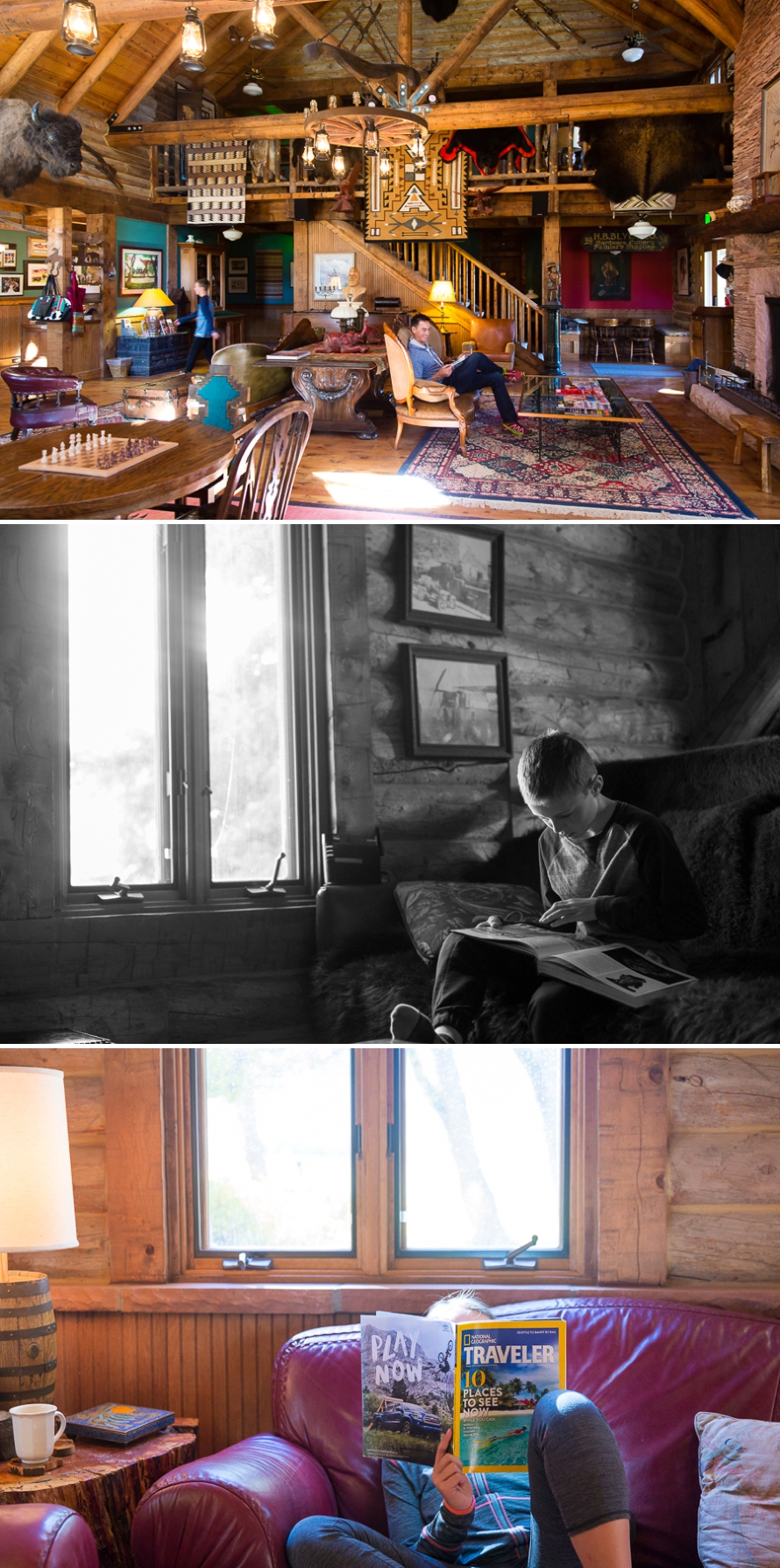 I way exceeded my 10 shots for this month, but wanted to do my part to advertise these incredible national treasures. Be sure to head over to Trine's site to see what fall looks like in Norway!