Several years ago a wise friend of mine with older kids told me about a special notebook she shares with her high school aged daughter.  It is just a simple spiral bound notebook, nothing fancy.  Whenever one of them has something they want to share with the other they write a note and leave it on the other's pillow.  She has found it to be an invaluable tool for having some of those more difficult "conversations" with her girl who is not prone to opening up.
When I saw this cute journal at Paper Source I was reminded of her words and had to pick it up.  My daughter was just learning how to write at the time, so I had to hold onto it for a few years!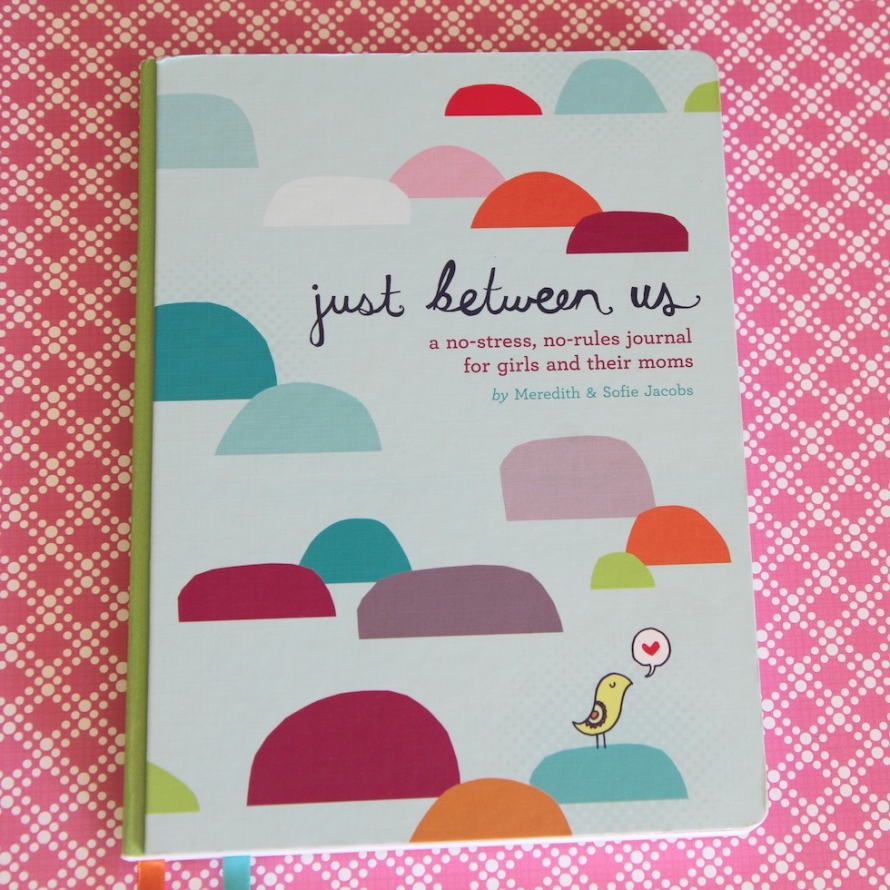 This past year we traded notes back and forth several times and I realized she enjoyed communicating with me that way.  So under the Christmas tree the journal went (she was 8).  This has been one of my favorite Christmas gifts of 2011.  While it doesn't replace a good old fashioned conversation, it has added a different way to connect and communicate in our relationship. It is also a great memory keeping tool – we now have a record of fun things like our "10 favorite songs right now" alongside more serious exchanges about 3rd grade issues.
So far, I've let her take the lead and she will write or draw an entry and then pass it on to me.  I sometimes take a few days to respond, but then leave it back in her room so she has a little gift when she wakes up or gets home from school.
We have agreed that nothing in the book can be shared with anyone else.  Yes, it is very hard at times to not share the cuteness with my husband, but I'm remaining true.  I did get her okay to share the latest gem that came from a "Favorites Quiz" exchange.  Q: Favorite thing to do with mom lately? A: Write in this book.
Happy Mother's Day!