I've had some Fotoclips burning a hole on my worktable for a few months now.  Waiting for inspiration to strike.  On our flight home from spring break it finally did.  I love when a project comes together quickly – here are the 5 easy steps it took me to create this travel photo wall: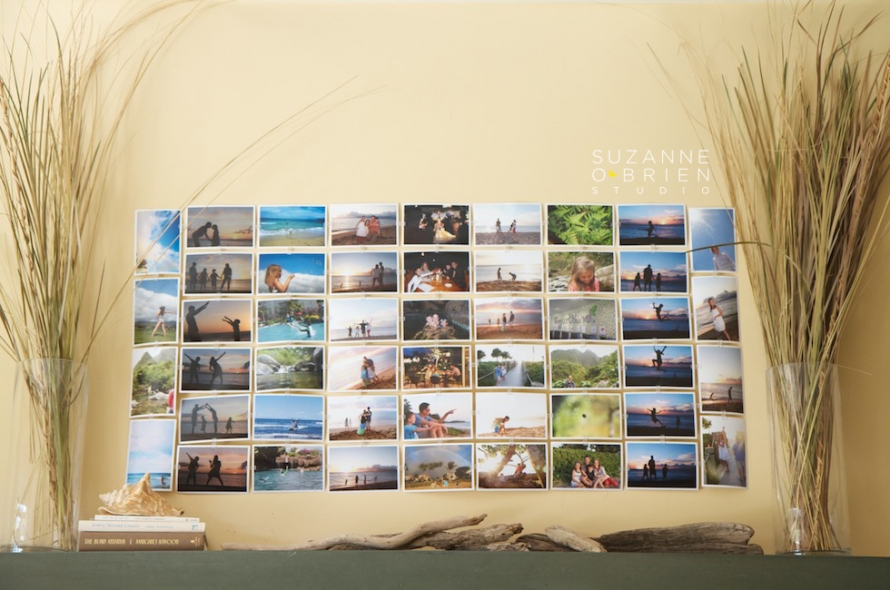 Step 1:  Edit photos from vacation on flight home and make digital album/folder of favorites.
Step 2: Upload said photos to Costco.  Select thin white border and lustre print quality to minimize fingerprints.  (smile to yourself in Step 5 because your decision to do this was a good one)
Step 3:  Gather your supplies.  I used 50 photos (but ordered extra so I could play around with colors, and just put the unused ones in a glass bowl on the coffee table) and 90 Fotoclips (110 clips/package) and medium-sized Command Strip picture hanging strips that I cut in half because I'm frugal like that.  Since this is a temporary display, the Command strips are a great option.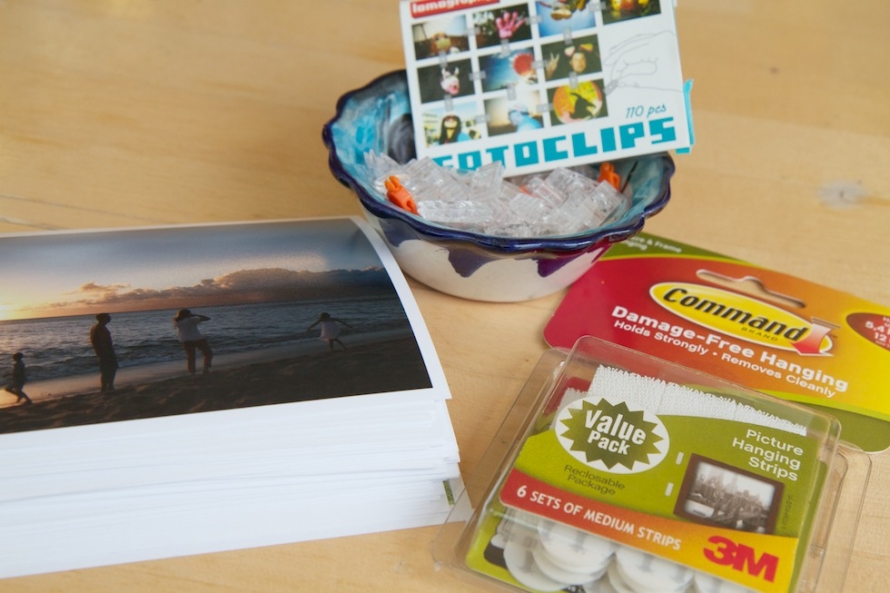 Step 4:  Decide on your space.  I was originally thinking I could spell out "hawaii" with the photos on the this linen pinboard we use to display and rotate the kid's artwork.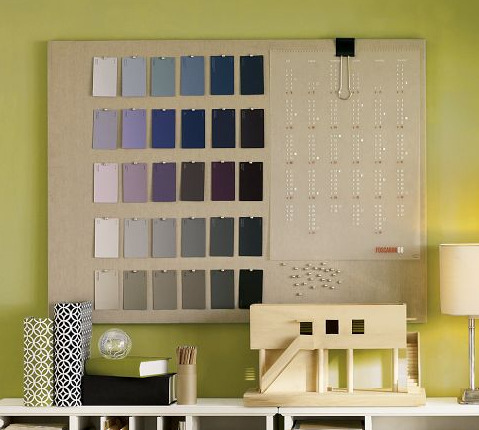 However, I did the math and realized it wouldn't fit so I walked around the house trying to find another spot I could put this.  Since I hadn't done much with the mantel since taking down Easter decorations that seemed like as good of a spot as any.  Once I chose this location I opted to go with a more traditional grid style.
Step 5:  Spend about 30 minutes creating the grid and then hang them up.  I found it pretty easy to connect the vertical strips, stick a command strip on the top photo and attach to the wall.  Then I attached clips on the side of that vertical strip and attached my next strip to that.  Not sure if there is a better way, but this worked.
And voila, we are now instantly transported back to our fun family vacation anytime we walk in this room!