I love a good back yard birthday party.  In keeping with the PhotoBook Friday birthday theme this month, I thought I would share some books I've made to document a few kid parties we've hosted just out our back doors.  I tend to keep these books small  (i.e. 7×9 or 8×8) and casual (soft cover) so they feel accessible to the kids and also don't break the bank.  First up, a chef-themed party for a 5 year old boy.
Starting a book with the party invitation is a great way to set the stage for the rest of the book.  I'm a big fan of paper invitations and  Tiny Prints has some great themed invites, so that is always my first stop to see if they have something that works with my party concept.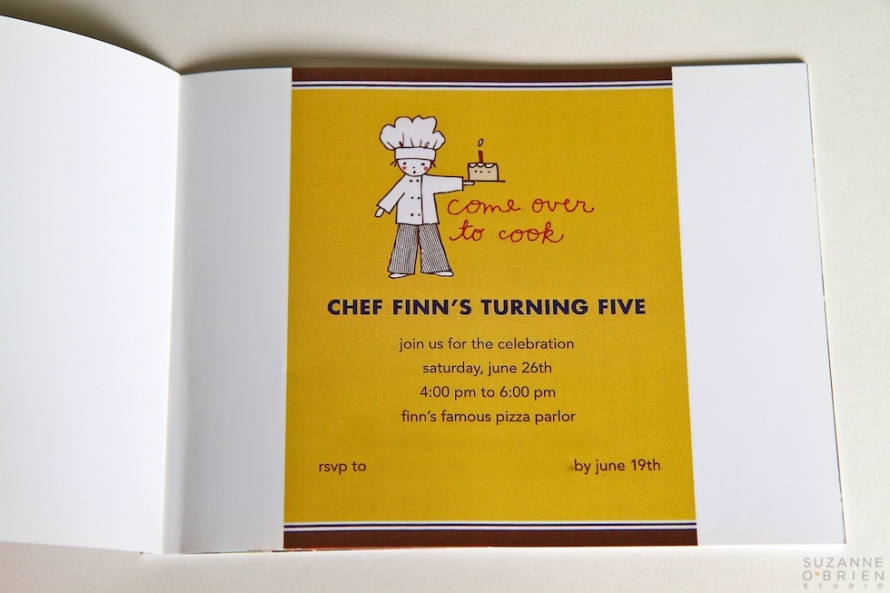 I always try to schedule in a few extra minutes before the party starts to take a few shots of the "details" as well as the last minute preparations.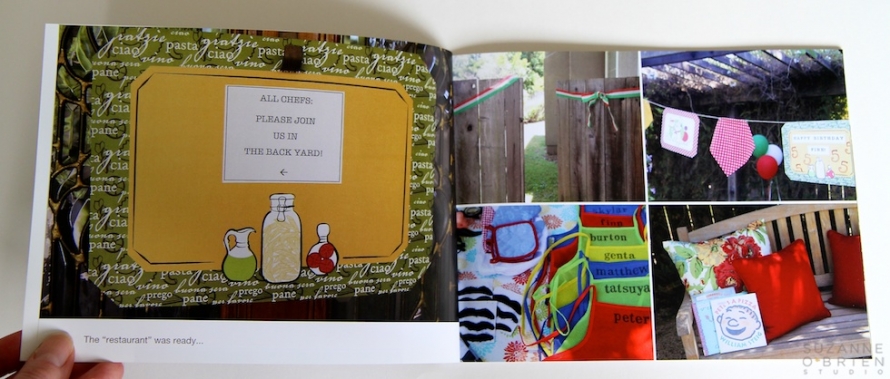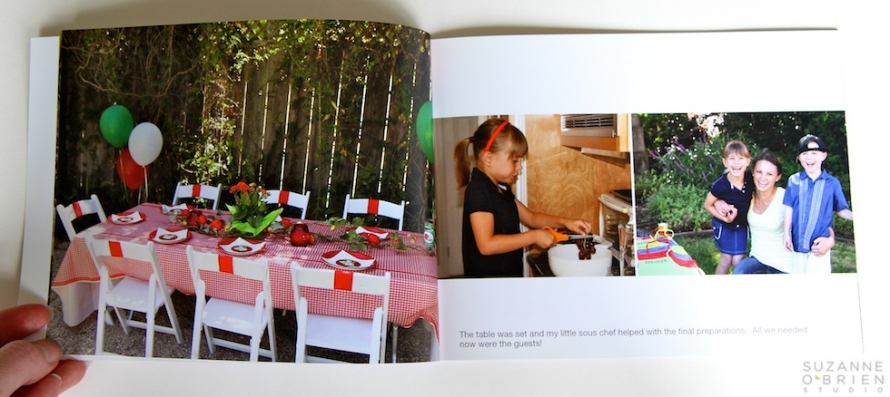 It is always fun to remember the crafts/activities that were part of the day.  In this case it was decorating chef hats and playing games such as "Guess the Spices" and marshmallow races.  (n.b.: do not play these games expecting 5 year old boys to be able to keep their fingers out of the spices or not eat the marshmallows!)
In addition to a group photo, I try to capture an individual picture of each child (mustaches and silly glasses help to bring out their personalities!).
If food plays into the party theme like it did here, I like to grab a few pictures of those details as well.
If you send anything special home with the kids it is fun to include those details.
Don't forget to ask someone to snap a picture of you with the guest of honor!
At this age, it is great to ask the guests to sign a "guestbook" of sorts -  their handwriting is so darn cute!
Stay tuned next week for a few girl birthday party book ideas!